The "right hand man" of a gang that supplied large quantities of drugs to Nottingham has been jailed.
Nottinghamshire Police said the group, which had been tracked since May 2019, used WhatsApp to organise the supply of MDMA, cocaine, ketamine and cannabis.
Key evidence from messages between Shamus Gulfraz and gang leaders led to his conviction, the force said.
Gulfraz, who admitted conspiracy to supply drugs, was jailed for four years at Nottingham Crown Court.
The 28-year-old, of Alfreton Road, Nottingham, pleaded guilty to conspiracy to supply class A and class B controlled drugs, at an earlier hearing.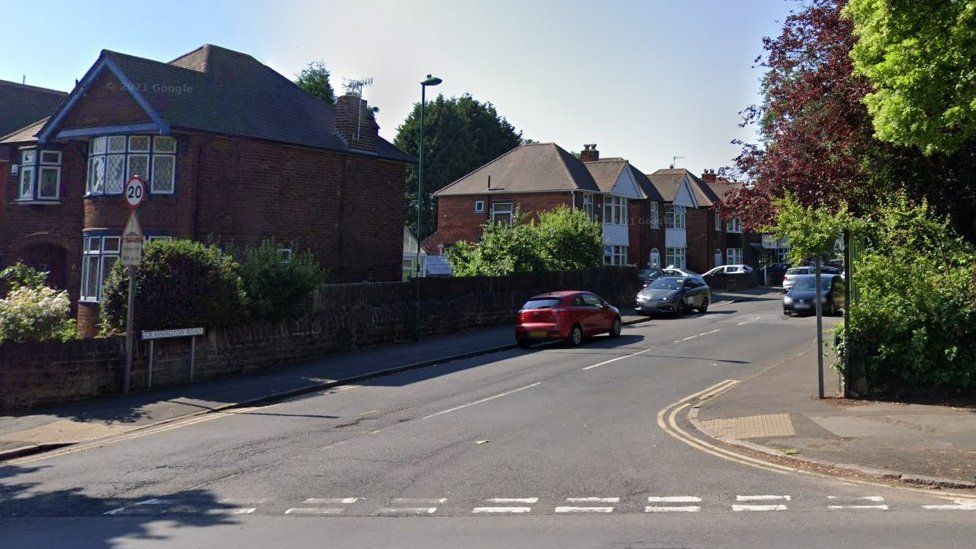 Police said during the investigation, officers found WhatsApp messages between other group members, including drugs lists and videos showing Zain Mushtaq bragging about designer jewellery and clothing, as well as handling a quantity of cash.
Surveillance on the group began after officers witnessed drug deals and raided a garage in West Bridgford, the force said.
Shakeel Amin, who with his brother Jamil led the gang, was arrested after police seized a significant amount of cocaine, MDMA and cannabis, as well as 10kg of boric acid – a cutting agent used to bulk out cocaine.
The force added officers raided other properties in Grassington Road, and Leroy Wallace Avenue in Radford, where more drugs and evidence were found, leading to the arrest of Gulfraz.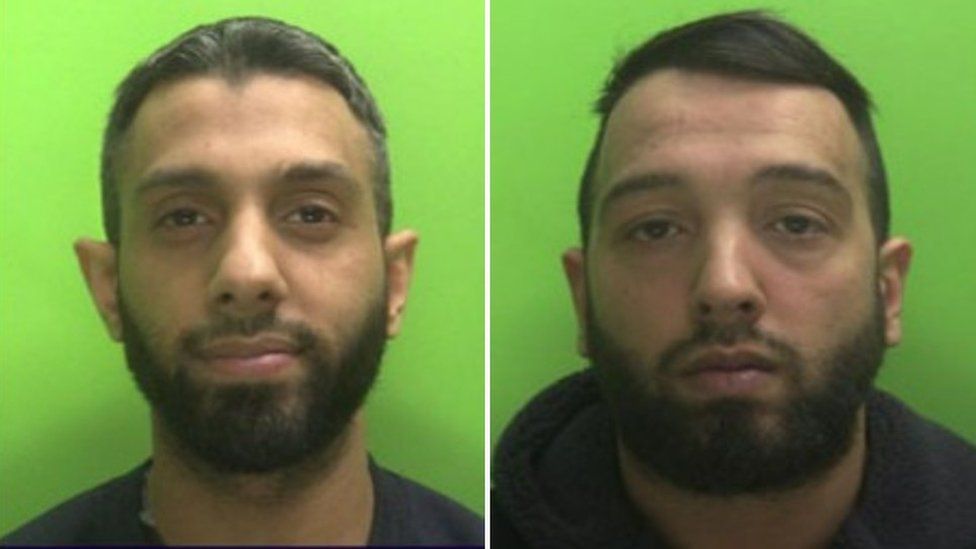 Det Con Steven Fenyn said: "The group, who themselves were in their 20s, had a huge influence on the young people they were targeting.
"They were dealing a wide range of dangerous drugs and it is abhorrent how they used this to benefit their criminality."
He added Gulfraz's sentencing marked a "milestone towards the entire group receiving their sentences".

Three members of the group were convicted for conspiracy to supply class A and class B controlled drugs after a six-week trial and two were sentenced at Nottingham Crown Court on 20 December.
Jamil Amin, 31, of Aspley Park Drive, Beechdale, was jailed for 17 years
Saad Essa, 25, of Bannister Close, London, was jailed for nine years
Kieran Neilson, 23, of Aspley Lane, Nottingham, awaits sentencing
Five members of the group admitted the same offence, three of which were also jailed at the same court last December.
Shakeel Amin, 30, of Grassington Road, Beechdale, was sentenced to 12 years and nine months in prison
Zain Mushtaq, 22, of Leslie Road, Nottingham, was jailed for seven years and six months
Ben Jones, 26, of Field Lane, Chilwell, was sentenced to seven years and six months in jail
Rabeena Kausser, 34, of Soudan Drive, The Meadows, and Heather McGrory, 28, of Larch Gardens, Bulwell, await sentencing